This trail map provided by a Park Ranger working for Army Corps of Engineers at Stockton Lake (Missouri) in December 2018. He stated the Corps has opened up about 15 miles of horseback trails to MTB and Hiking. They have gone in and cleaned up the trails.
Download Rough Trace of Trail Maps on Ride with GPS
https://ridewithgps.com/routes/29090241
Note: The link above is a rough trace of the main trail (red) on the trail maps below. If you are able to find the main trail and record your ride end-to-end, please contact us with a link to your ride so we can publish a more accurate recording.
Full Trail Map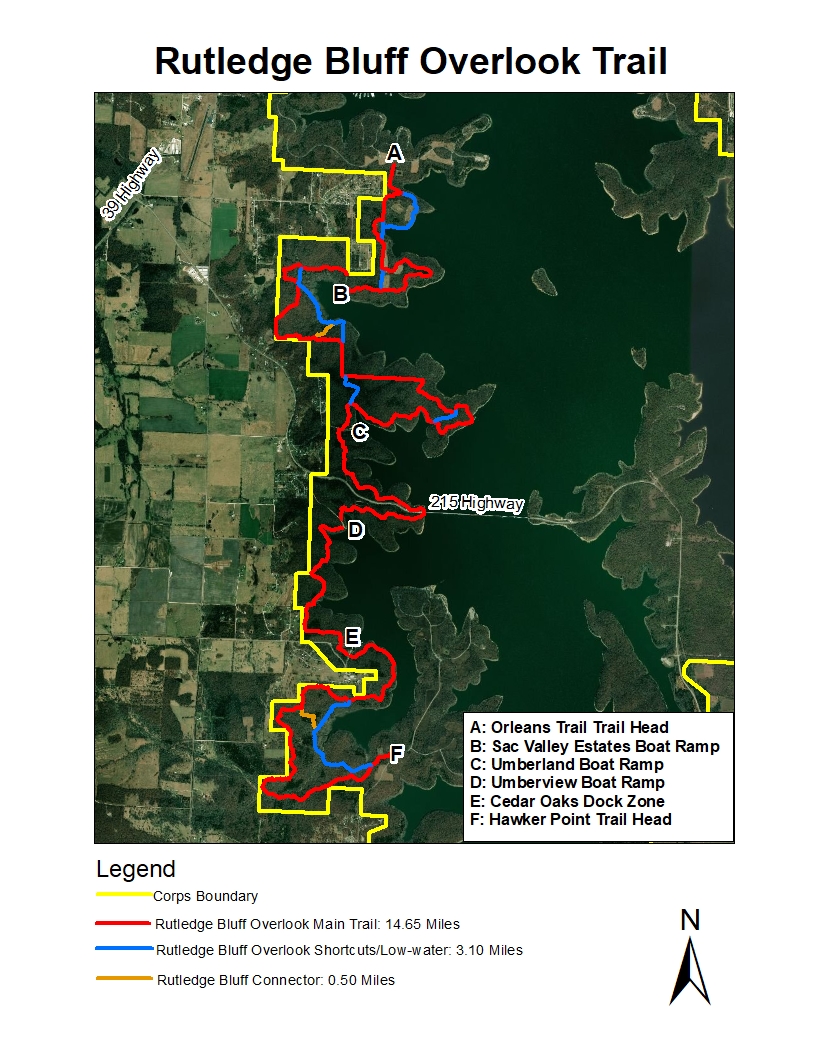 Individual Sections