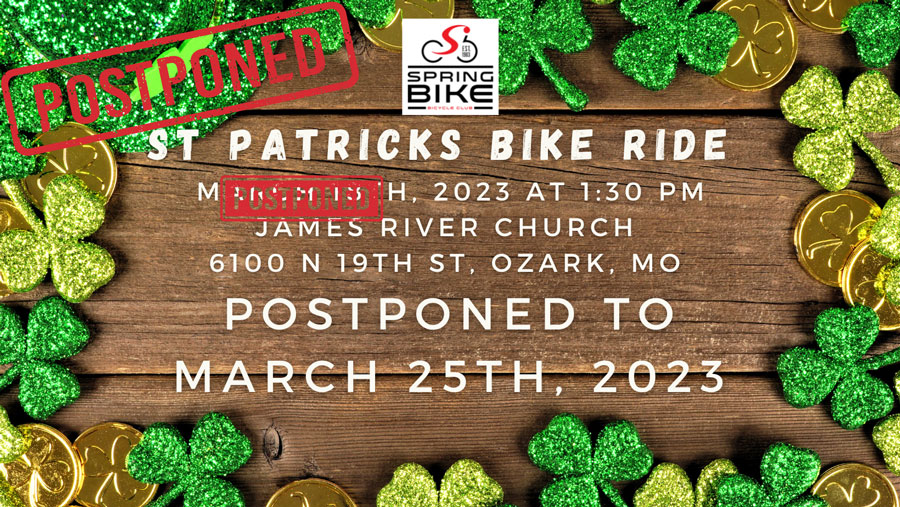 Join us for this free club ride on St Patrick's Day!  For the latest updates, stay informed on our Facebook Group.
Springbike is a local club whose purpose is to promote enjoyable safe cycling for its members and community. Support local bicycling. Join online today! Individual memberships are only $15/year. Family memberships are $25/year.
Ride Summary

Start Date: Saturday, March 25th, 2023 (Postponed due to freezing temps – Saturday closest to St. Patrick's Day)
Start Time: 50 at 12:45 PM, 24/32 at 1:30 PM
Start Location (50 mile): Dan Kinney Family Center, 2701 S Blackman Rd, Springfield, MO  Google Maps
Start Location (32/24 mile): James River Church, 6100 N 19th St, Ozark, MO  Google Maps
End Date: same
Marking: SP (Not Maintained! Please Print Map and Cue Sheet or Download Route!)
St. Patrick's Ride Maps, Cue Sheets, and GPX Files
Additional Details
This is an unsupported club ride. We will stop at convenience stores along the route.
If you wish to ride in from Springfield feel free to group up with other riders, departure time for the 24/32 mile routes will still be at 1:30 PM at the James River Church.
---
St. Pat's 24 mile route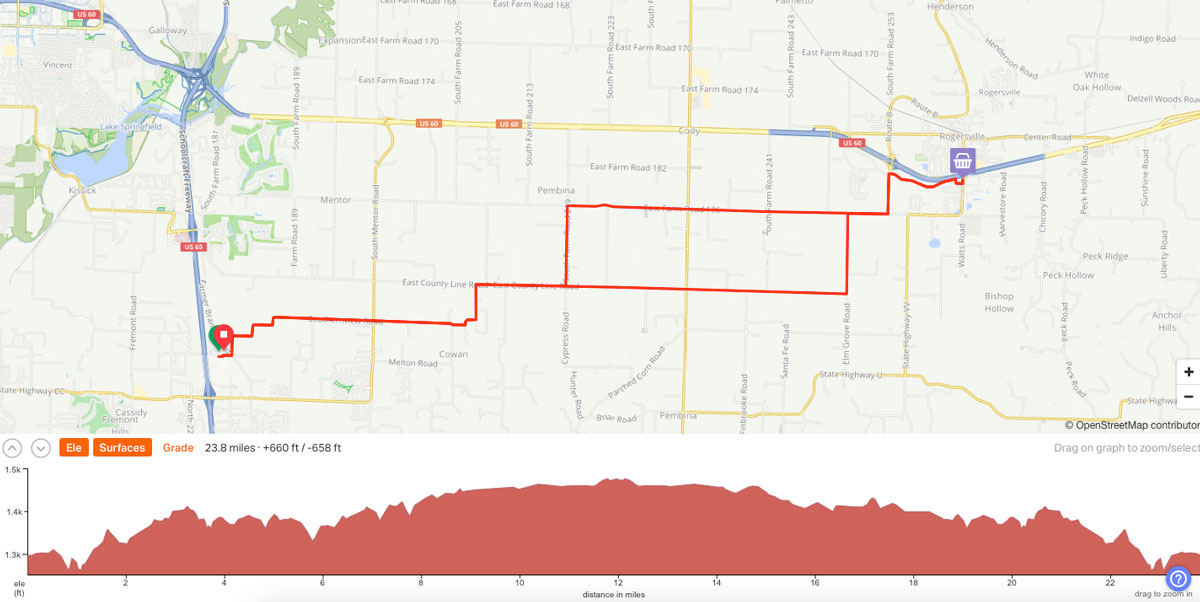 ---
St. Pat's 32 mile route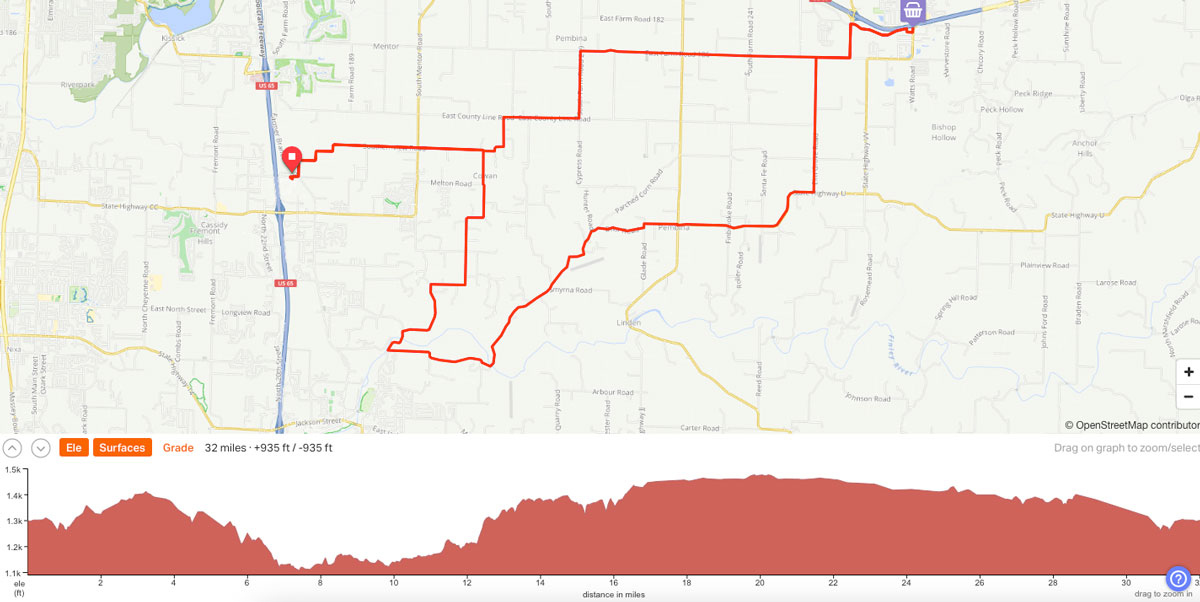 ---
St. Pat's 50 mile route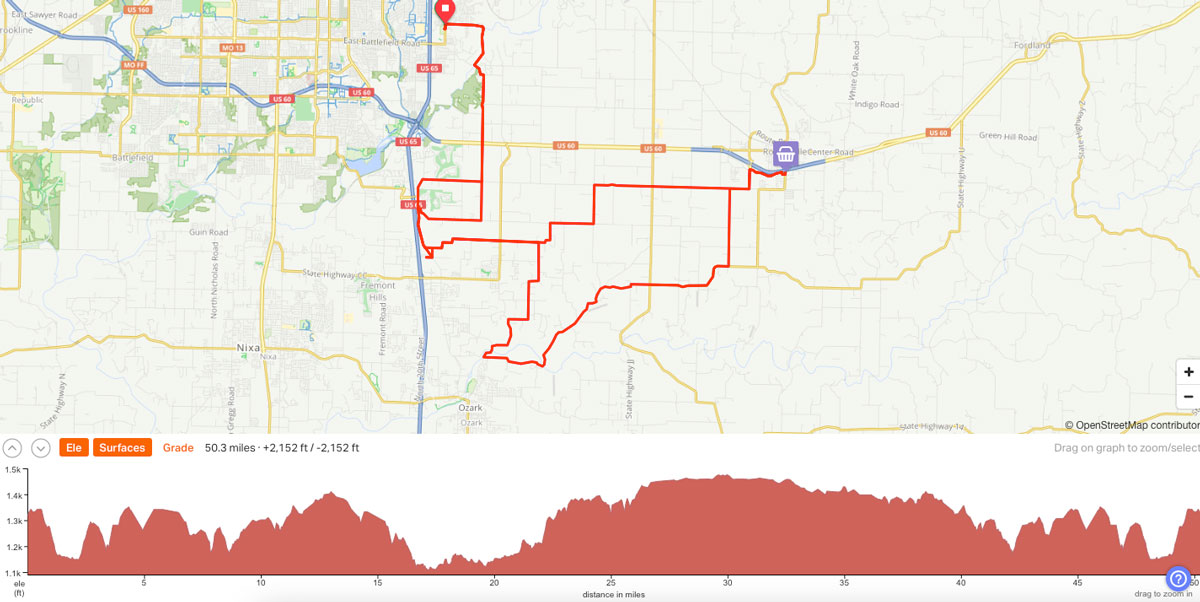 ---